Math Rocks was featured on NJEA Review!
Godfrey Daniels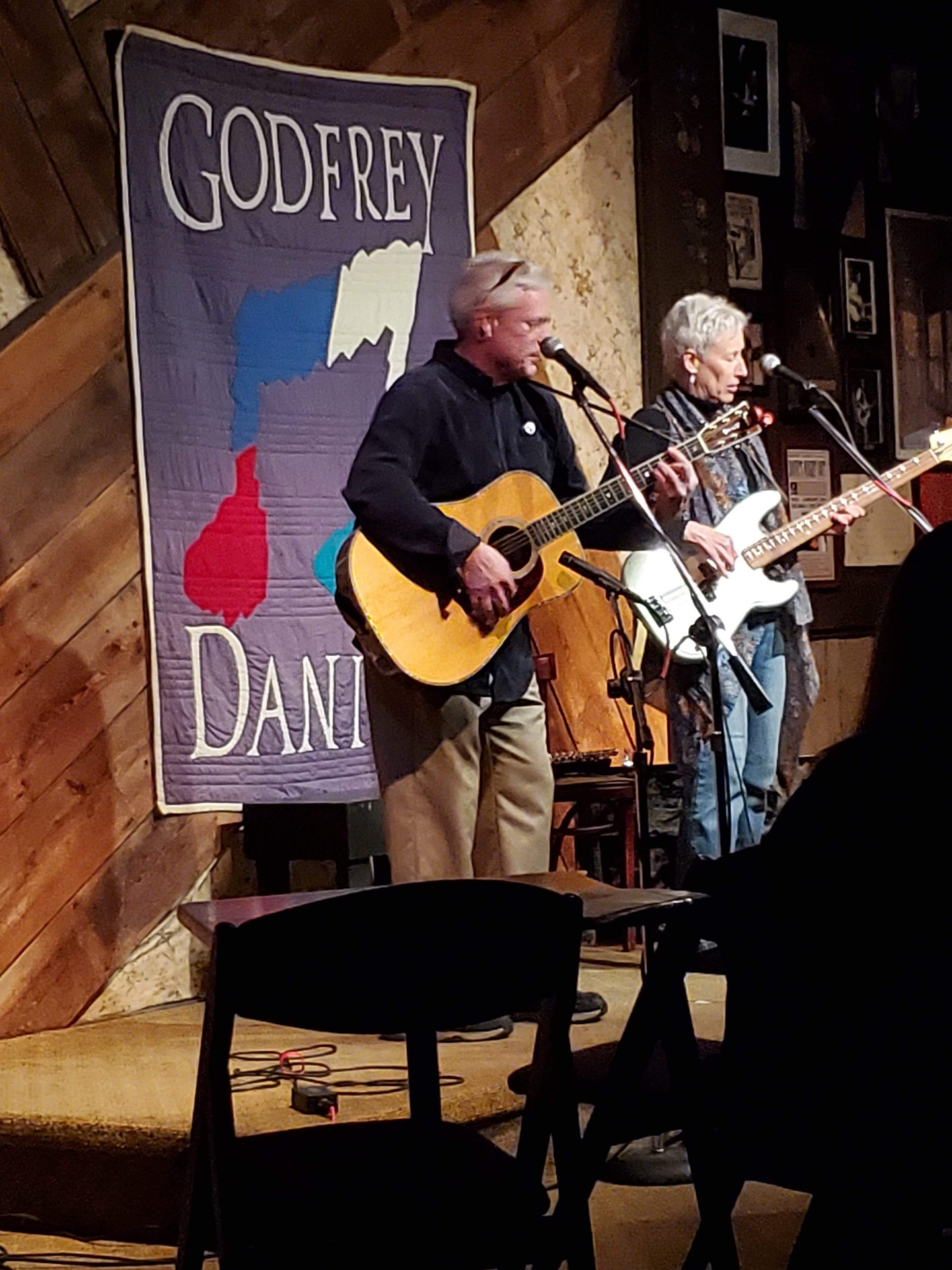 Math Night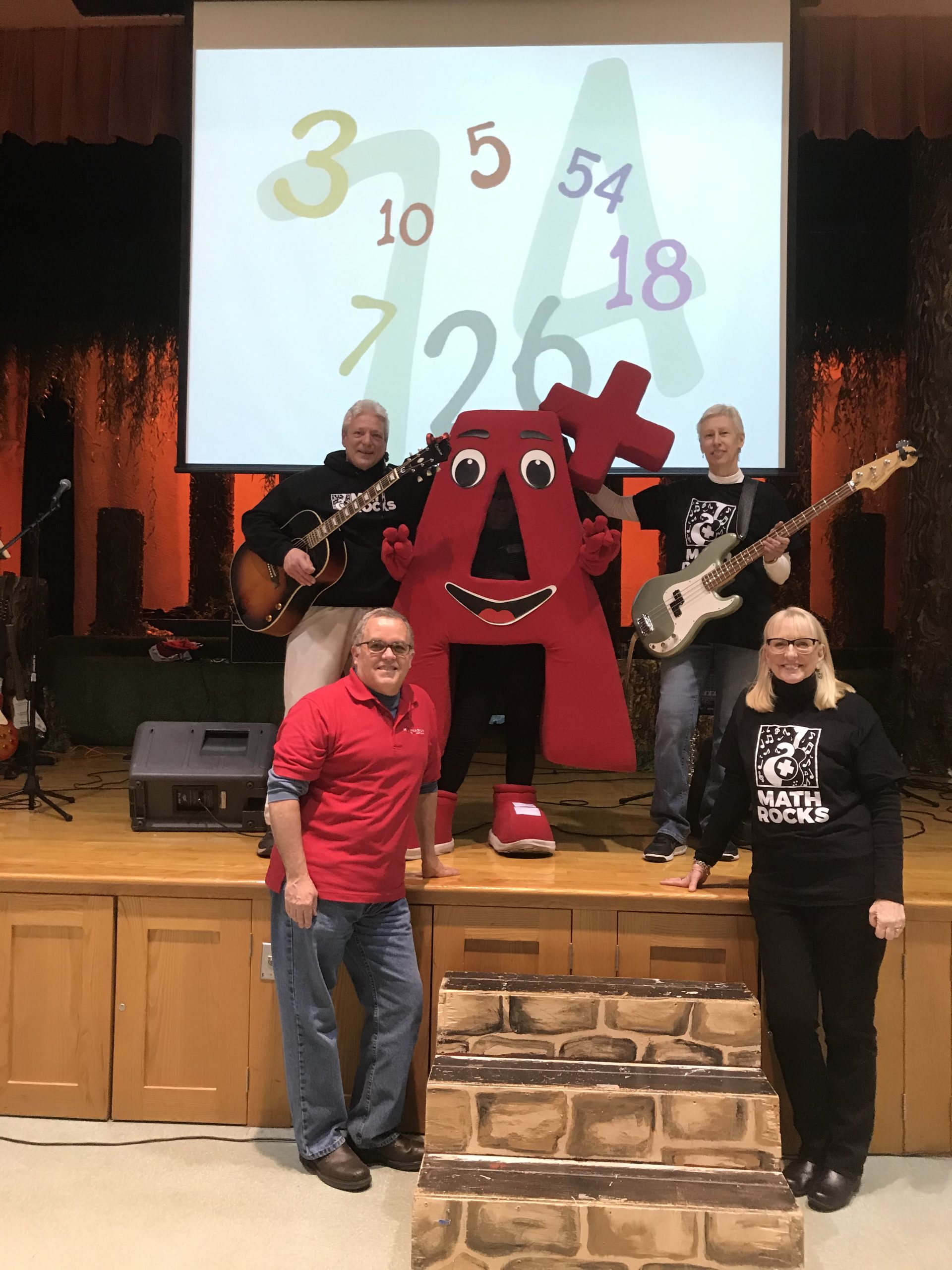 Pi Day 3
Gary Concert
IMG 0718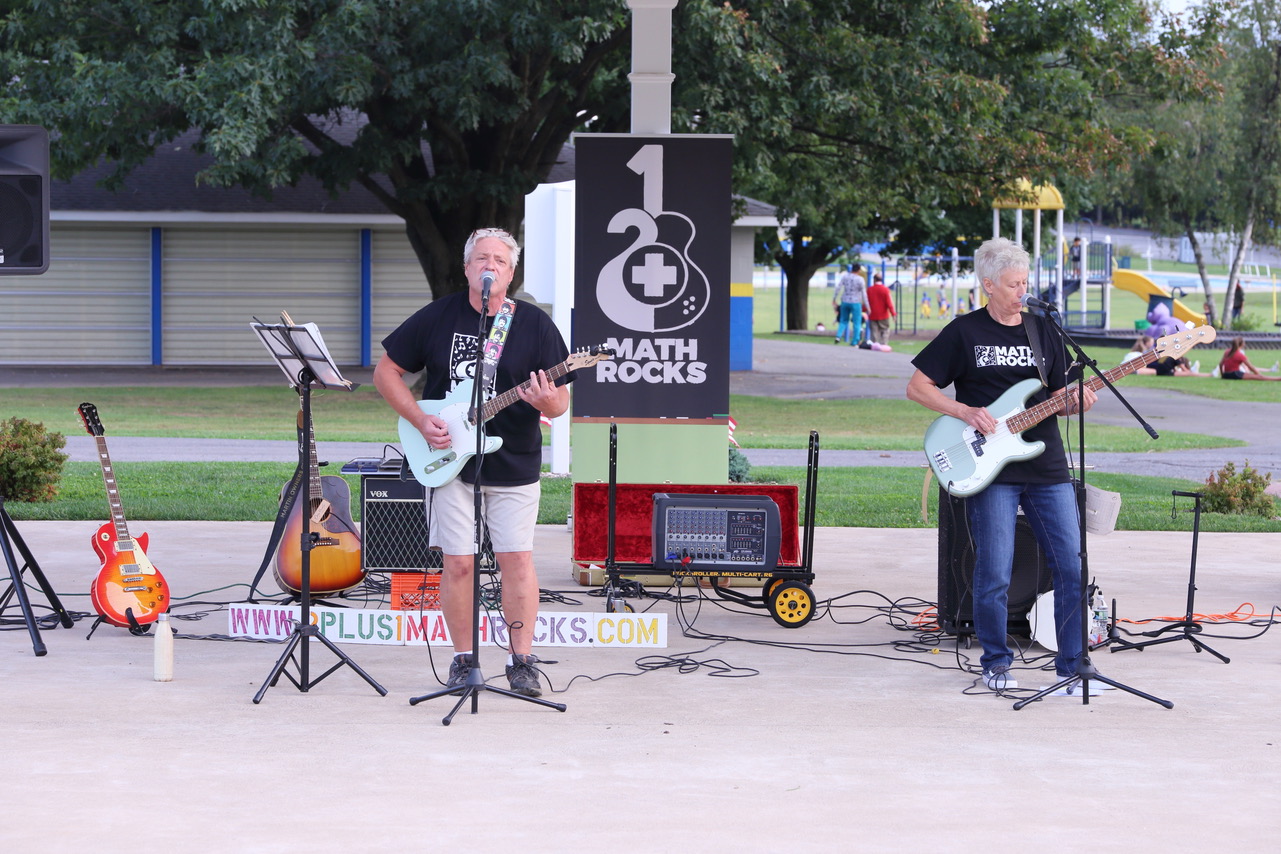 Ann Flute Music Background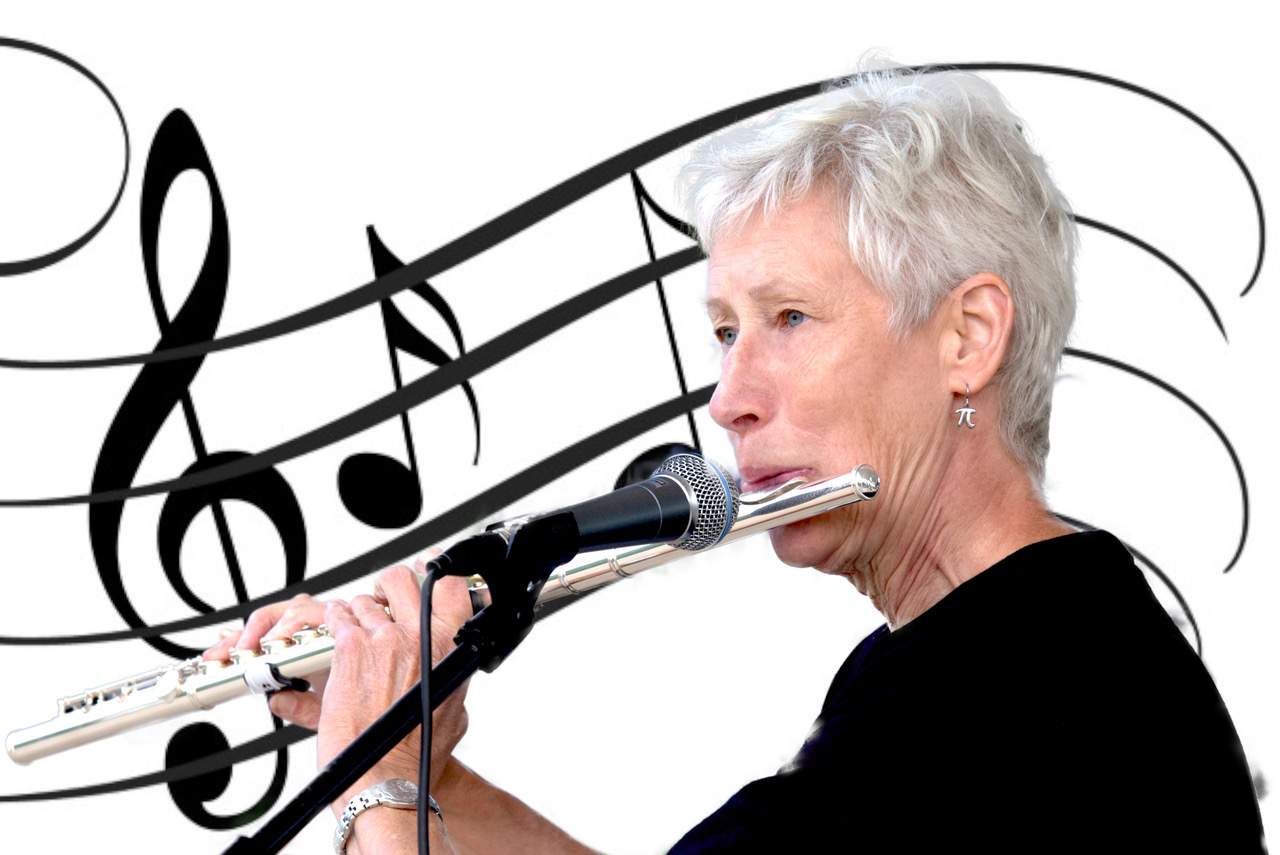 Steel Stacks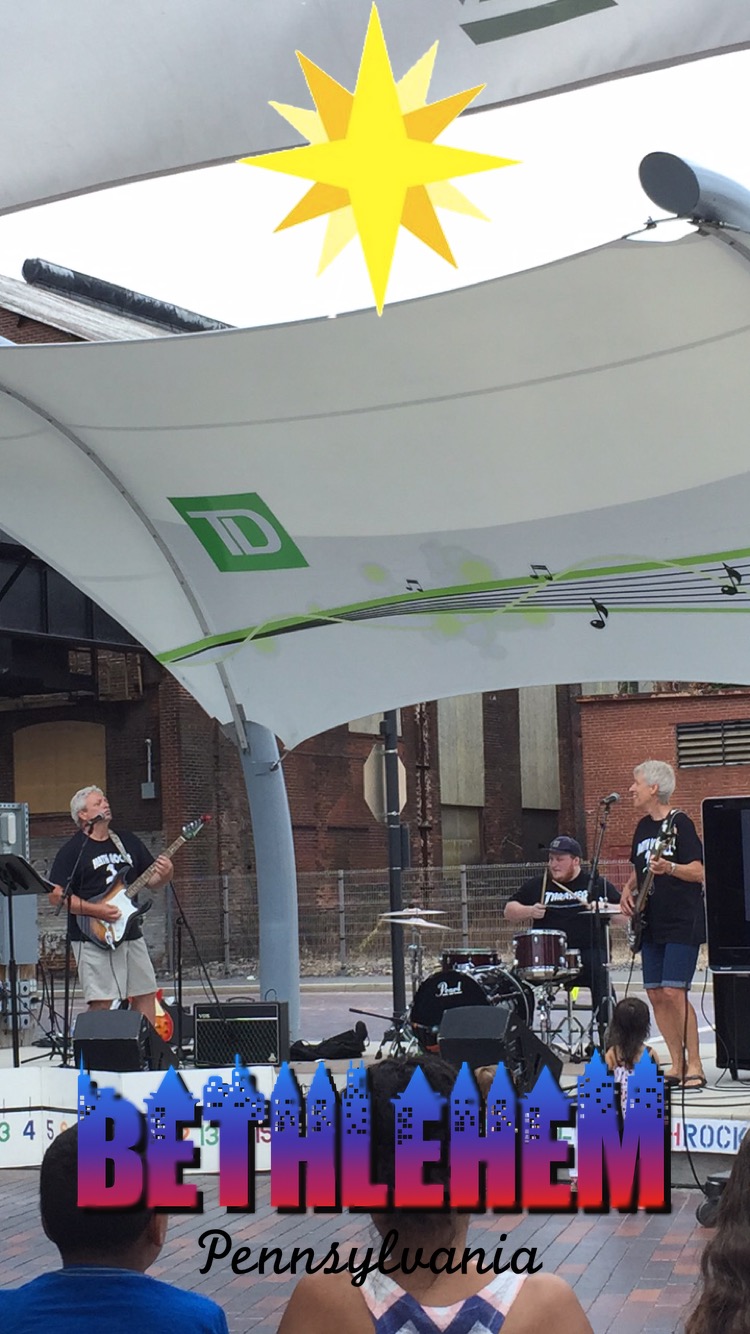 Open Set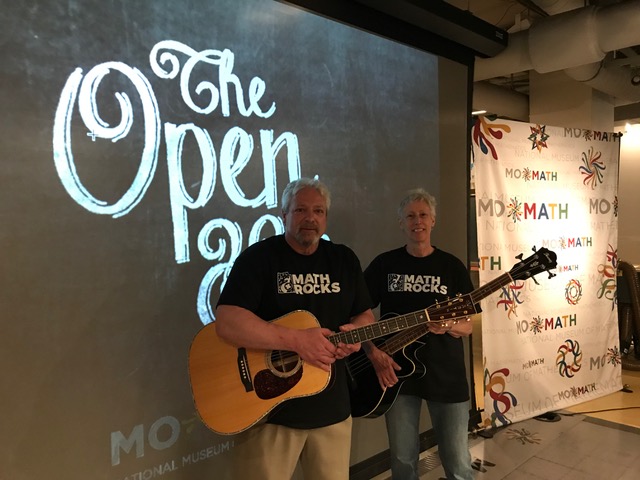 NJEA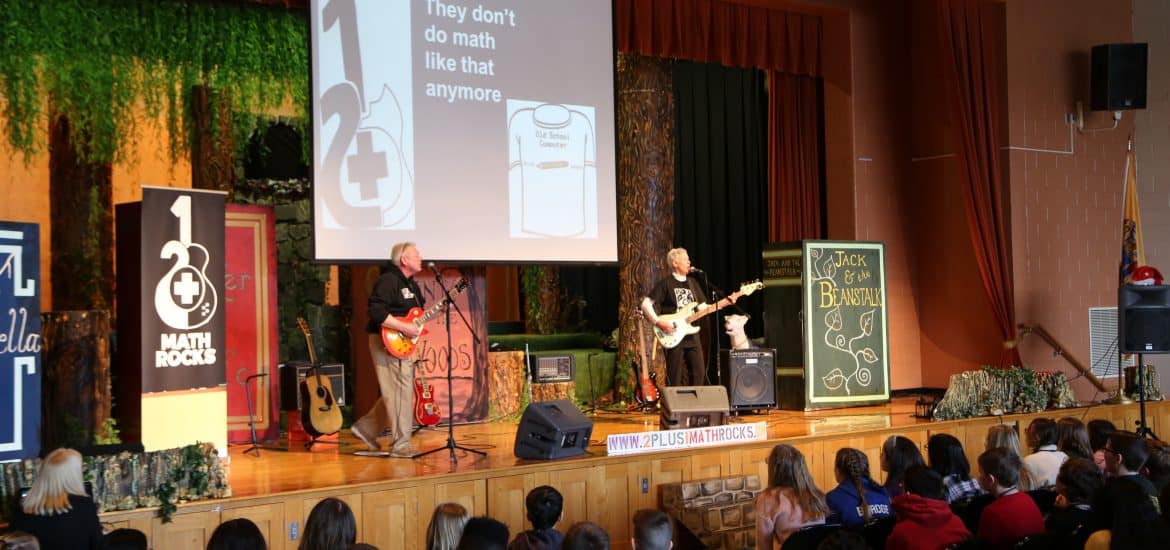 Heritage Day 4135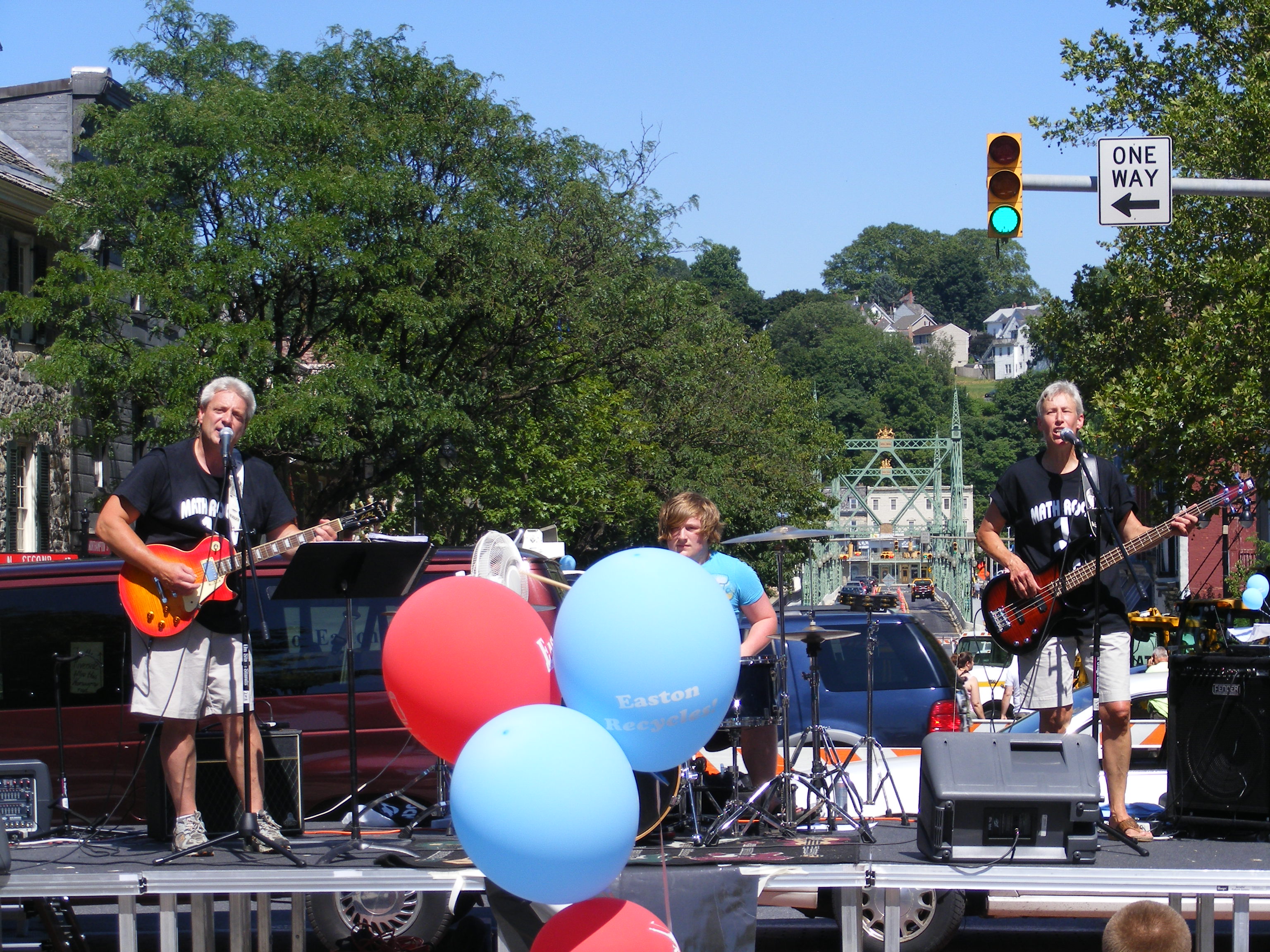 "2 + 1 Math Rocks!" are veteran educators who combine the music of classic rock songs with original lyrics and PowerPoint slide shows to present and explain math concepts that range from basic counting to algebra. Check out our show schedule!
Beginning in 2007 as a way to engage students and supplement classroom instruction, "2 + 1 Math Rocks!" has utilized the link between math and music in performances at school assemblies, family fun nights, charity and community events, Mayfair Art and Music Festival, ArtsQuest "Peas and Q's" family programming, and Musikfest, one of the largest music festivals in the nation.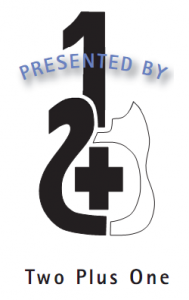 Their unique way of presenting math concepts through a live musical performance has been featured at AMTNJ (math educators) annual statewide conferences, on NJN's award-winning "Classroom Close-Up NJ", NBC's (Channel 10) "The Teacher Says", WFMZ (Channel 69) news broadcasts, as well as at MoMath (The National Museum of Mathematics) in NYC.

"2 + 1 Math Rocks!" has produced four CDs : Math Rocks!, Squared², Power of Ten Songs, and Gee, I'm a Tree! Their songs and videos can be viewed on YouTube and TeacherTube, and are used by fellow educators to enhance and support classroom instruction nationally as well as in Canada and the United Kingdom.